Here at Solution Tech we have a passion for the justice system and we have made it our goal to bring to you, our customers, the very best in Digital Court Recording and technology products, and in our intensive investigation we have focused our efforts around a product from the United States of America, the product JAVS or Justice Audio Video Solutions. JAVS has a rich history dating back to the 80's and was born from the Kentucky court's need for recording systems in the courts, through several product generations and decades of experience we find the latest iteration of JAVS in version 7, which we bring to you as our customers.

Our relationship with JAVS has been ongoing for several years now and we have endeavored to spread the word of JAVS in our community, JAVS is not only a reputable manufacturer of the highest quality digital court recording systems around, but is also an organization built on the values of hard work, moral integrity and ethics as high as the profession it serves.

For us, it was an easy decision to choose JAVS as our manufacturer of choice to approach to supply us with class leading solutions and equipment for courtrooms of the future. With the above said and with the utmost pride we present JAVS to you.

With our extensive experience in dealing with customers in a number of countries, we were always presented with the basic and extended needs these customers have, within their day to day business of providing efficient court proceedings. Taking these needs and wants into account we have come up with a middle ware system to bridge the divide between Digital Court Recording and Case Management.

Case Media Manager (CMM) provides a platform to not only manage your digital recordings, but to extract the most out of its metadata and provide you with a host of reports and management features to make your job as a court administrator much more rewarding, CMM also provides for integration of your court recordings and metadata into your case management systems to provide a more complete case and media experience in your courts.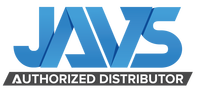 JAVS and Case Media Manager is the
solution every court system needs.